This comm has been quiet as of late so I thought it'd be a good time to make a post here. It's a new year and many of us are probably in the midst of a new project or busy with another aspect of real-life. Hope this post here will help you in some way!
This series consists of 44 images so I've split the post into two parts. Part 2 will be posted in a couple days!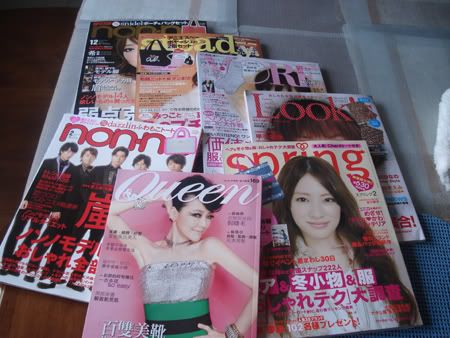 This post will cover Spring, non-no (Arashi cover), and MORE.
Cover Girl: Kitagawa Keiko
One of my favorite brands, Gelato Pique. This looks super comfy and warm to wear. (Our current temperature is somewhere between -2 to 3 Celsius.)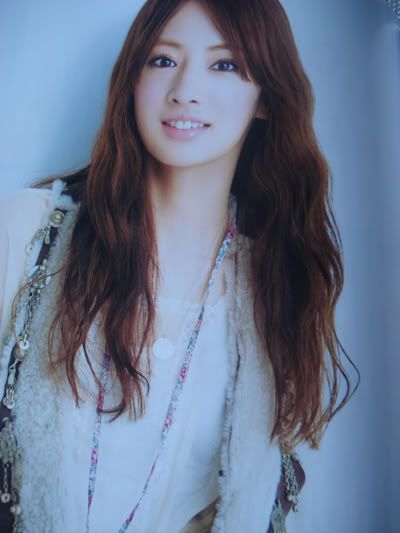 Cover girl's photo. She looks really pretty in this photo spread in real life. :)
Some of the new clothes for the season by various brands.
One of the things I like about Spring is that they always include photos of delicious food and the recipes!
The freebie: a two-way cher bag! Here's one way.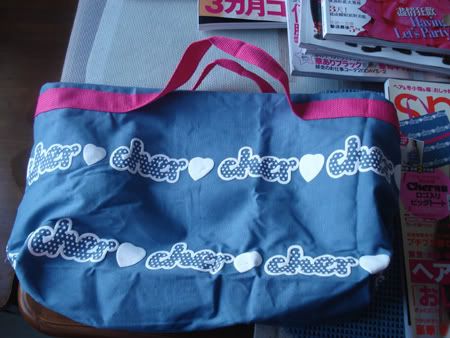 Here's the second way. :)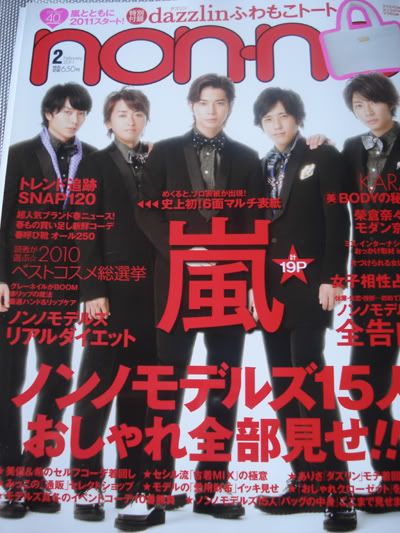 *COUGHS* This is probably sold out by now.
For the working women.
Recommended lip and hand products.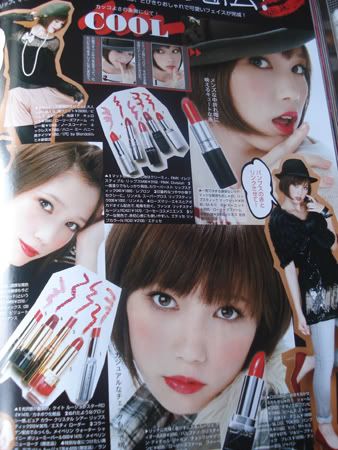 Looks like the classic red lipstick is "in" this season. Do you like red lipstick?
Would you want to wear any of these coordinations? I'd probably try the one on the far left.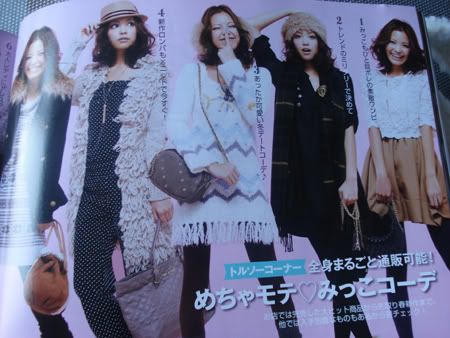 FREEBIE #1. Promo poster. *COUGHS*
FREEBIE #2 A small, cute tote from dazzlin.
Inside of the tote.
The Maki fan in me had to post this. Sorry gals! :)
And here is the awesome Gantz poster for Nino/Arashi fans. :D
COVER GIRL: Ayase Haruka
I like the natural and comfortable feel of this.
Winter coats, outfits and accessories!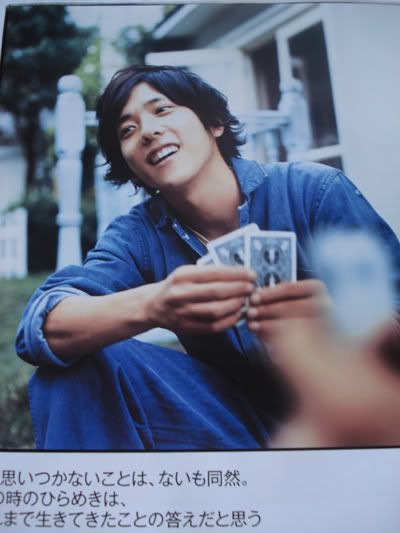 You knew this was coming when I mentioned the mag MORE. LOL. Cuuuuuuute.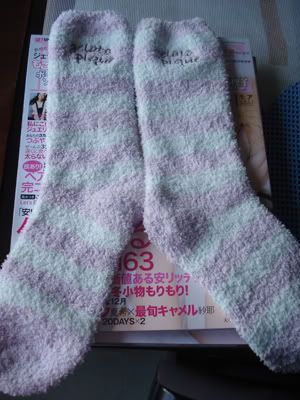 FREEBIE: These socks are so comfy and warm. *_____*
Told you I love this brand. :)
Designer wallets! Do you like folding wallets or the big ones?
SEE YOU NEXT POST. :D
Current Mood:
calm